Message from the President of the School of International Relations and Diplomacy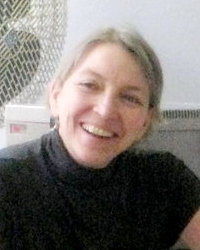 Heading the School of International Relations and Diplomacy at the American Graduate School in Paris (AGS) with its mission to teach international relations and diplomacy, one knows that some of the students are, of course, going to become diplomats, or go into government, others will work in IOs, others NGOs. And some will do something entirely outside the international relations field. There are no rules on what one does with an IR & D degree. So what does one want them to learn while with AGS. There is a certain amount of information that must be given; IR theories and methodology for example. However, this would mean little without knowing the history and culture of different countries, the geography, the law, the economics….one cannot understand international relations without a deep understanding of all the related subjects. Then one needs to teach the students how to research, how to understand and to critically analyse what is being researched, how to then to be able to report on this, concisely, objectively and in a pertinent manner. They must learn the art of negotiating. The capacity to recognise and to resolve problems on many levels. The abilty to work in a team but also to lead the team.
If that was it, it would actually not be too difficult in the case of many of the students. AGS is a small institution. And that by choice. We believe that our professors are with us to share with the students not only their knowledge but their time. There are those students who work well independently and those who need more support. Our professors and staff are there to give the help needed. But only to a reasonable extent. Ours is a graduate school; students must learn to work on their own as much as possible. Each student has his/her own potential—we strive to assist the student to reach this potential as much on their own as possible. This gives them the confidence that is then needed to continue after AGS.
However, there is so much more one wants to instill in the students. Learn to listen, particularly to those who disagree with them. Learn to be intellectually honest with themselves. Learn that conflict can be resolved in peaceful ways if not allowed to progress too far--so that they need to learn to recognize the first appearance of the conflict—no matter how small it seems at first---and then work to stop it from escalating. Decide what is important for them to do in life. The "making the world a better place" is all fine, however, each one needs a personal goal—a doable goal.
Ethics, morals, idealism, peace, charity, right and wrong---all these terms that one avoids not to seem foolish—naive. These are values I personally would give to every student that wishes to study at AGS. And any student who hopes to come to us, will be given the chance to do so if we feel that they can academically profit from our international experience. We do not look for the student on the right or left side of the political scale. Our professors are from varied backgrounds and beliefs. We do not want to modify our students' beliefs. We only want them to make the effort to confront any preconceived notions they may have—put themselves into question—and then proceed.
Eileen Servidio
President
School of International Relations and Diplomacy
American Graduate School in Paris
Contact Us
Certificate in NGO Management
One-year Part-time Program
Courses co-taught by the France Director of Human Rights Watch
Jennifer Grant USA
M.A., School of International Relations
Class of 2008

Studying at AGS has not only provided me with an intimate learning experience, but has also given me the opportunity to take advantage of the dozens of international organizations and NGOs in Paris that offer internships.