Elizabeth Milovidov Produces Six Video Tutorials on Child Protection for the Council of Europe
Tuesday, 05 December 2017

Professor Elizabeth Milovidov produced a series of video tutorials and a guide for the Council of Europe on the occasion of the 2017 edition of the "European Day of the Protection of children against sexual exploitation and sexual abuse" (18 November).
This third edition focused on the exploitation and abuse "facilitated by information and communication technologies (ICTs)". Milovidov, who teaches the International Public Law course at AGS, is a world expert in children's rights and child protection, with a particular focus on the specific challenges brought about by the digital age. She has been a Consultant for the COE on these matters for the past five years.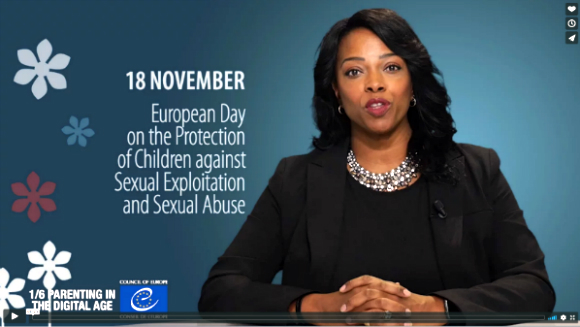 In the six videos, Elizabeth Milovidov provides information and expert advice to COE partners, policy-makers, and professionals working with children. The thematic tutorials focus on:
The 28-page booklet entitled "Parenting in the digital age" is specifically targeted at parents.
"Internet, technology and social media have transformed the way human rights are exercised and violated around the world," said Elizabeth Milovidov. "With the absence of true borders in the digital environment, it is more important than ever that communities, governments and parents join a multi-stakeholder approach to afford protections to internet users and especially the most vulnerable - children.
See more information on the European Day on the Protection of Children against Sexual Exploitation and Sexual Abuse 2017
See Elizabeth Milovidov's faculty profile
Contact Us

Laura-Lee Smith USA
M.A., School of International Relations
Class of 2009

As citizens of the world community, AGSers share a deep will to improve international state of affairs. This drive for change translates into prescriptive discussion between students and teachers, not simply criticism. I most admire this quality about AGS and know that because we have the will to improve the system, we are the way for change.