The American Graduate School in Paris was formed through a partnership of two institutions: the American Graduate School of International Relations and Diplomacy and the American Graduate School of Business and Economics. It is shaped by and benefits from the history and experience of both.
History of the American Graduate School of International Relations and Diplomacy

In the Spring of 1993, three Americans long resident in Europe, Dr. John Lee, a professor of international relations, Dr. Arthur Hoffmann, a career diplomat, and Dr. Joseph Tomchak, also a practitioner of international relations, reassessed the needs of graduate students who would work in a world quite different from that of the 20th century coming to a close. They decided to found a school of international relations and diplomacy. Their vision was that this would be a small specialist school dispensing education of high quality. It would draw excellent professors and students from different cultures. It would give each student individual consideration. It would provide the tools for them to better understand and respond to the challenges of a world in constant evolution.
The American Graduate School of International Relations and Diplomacy inaugurated its program in the summer of 1994, in a classroom in the 16th district of Paris. The five students who made up that first class were from five different countries : already defining the international diversity that would be the future of AGSIRD.
Since then, AGSIRD has drawn students from across the globe - from the USA to Mongolia, from Kuwait to Japan, from Iceland to Madagascar, over 50 nationalities have been represented at AGSIRD. The student body ranges from recent university graduates to diplomats and other professionals seeking career advancement.
To complement the core discipline of international relations, AGSIRD developed dual degree programs in partnership with French institutions: Strategic Negociations with Université Paris Sud 11 and French and European Union Law with Université de Cergy-Pontoise, both French institutions granting Europe-accredited degrees.
In 2006, AGSIRD became the French partner of Arcadia University (Philadelphia, Pennsylvania, USA), well-known for its vast array of study-abroad programs. Building on their shared belief in the value of international education and getting first-hand international experience, the two institutions have developed around AGSIRD's original M.A. in International Relations a range of programs linking both institutions – and both continents.
History of the American Graduate School of Business and Economics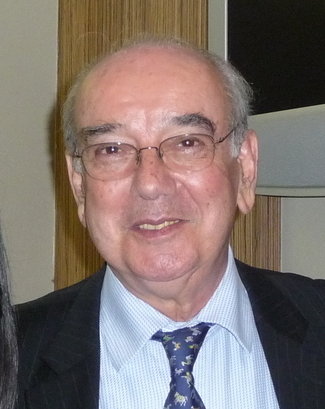 During his career as a professor of international economics at the American University of Paris, Dr. Ali Fatemi had cultivated an interest in acting towards the advancement of international research and education, with an emphasis on economic and political exchange among the US, Europe and the Middle East. In 1999 he founded a not-for-profit institution dedicated to that vision : the European Center for Advanced International Studies, from which the American Graduate School of Business and Economics would be born ten years later.
While based in Paris, the European Center dedicated its activities to international collaboration in education and research, taking advantage of the new communications technologies made available by the internet. Through a research affiliation with UNESCO, the center collaborated on several projects involving inter-university relations, including the Uni-Twin Project where ECAIS was the center of a network connecting six European and seven Middle-Eastern universities for online educational programs. It developed academic partnerships with institutions throughout the world such as the University of Westminster in the UK, the Dominican University and Nova University in the US, the American University of Paris, and several universities in the Middle East and South East Asia.
Formation of the American Graduate School in Paris
In 2008 the European Center was mandated by the Baruch College at the City University of New York to run its Paris-based programs. To accompany this growth the European Center decided to conduct its academic activities with a partner who would share its international scope and its interest in interdisciplinary studies combining business and international relations.
At that time the American Graduate School of International Relations and Diplomacy was looking to expand into the field of international business to develop complementarities between disciplines.
These common interests and similar missions have served as the main force of attraction between the two institutions.
The academic programs of the European Center were gathered into an entity, the American Graduate School of Business and Economics, which in turn joined with AGSIRD under the aegis of a larger body, the American Graduate School of Paris, officially launched on October 1st, 2009.
The American Graduate School in Paris remains true to the vision of the founders of its two constituents - that of providing high quality educationn reaching out to different cultures and offering each individual consideration and international experience in an ever-changing world.
Certificate in NGO Management
One-year Part-time Program
Courses co-taught by the France Director of Human Rights Watch
Danny Padilla Philippines
M.A., School of International Relations
Class of 2000


The knowledge I acquired at AGS as well as my inter-personal and diplomatic skills, developed during my AGS days, come in handy today when dealing with different government officials, staff from various UN agencies, and even my colleagues in UNESCO who come from different cultural backgrounds.